Kirsteen Thomson told us about painting the places associated with Richard III. Before commencing a painting Kirsteen always visits the site and researches the people who have lived there.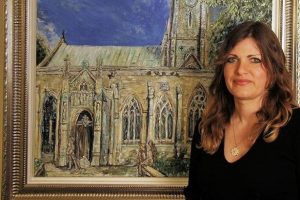 Kirsten had a gallery exhibition during reinternment week at the Guildhall, displaying many of her works of art.
She showed us a video of the exhibition, that included interviews with a few famous faces. There were a few branch members in the video as well I noticed.
Kirsten also passed around a few copies of her book 'Richard III His Story'  that included many of her paintings along with an account Richard III's life and the  history o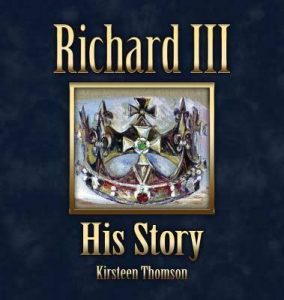 f the buildings she painted
Her work and the exhibition video are available to view at her website; http://www.kirsteenthomson.co.uk
Also Fred Brookes from Leics. County Council gave a short presentation. The plan is to commission artworks in the locations around Bosworth Battlefield area illustrating events of 1485.