Richard Mackinder took us through the changes at Bosworth Battlefield.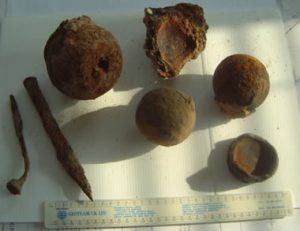 Richard explained how much work is involved in searching for evidence to help piece together a better idea of how and where the Battle of Bosworth took place.
He showed us examples of evidence and plots on a map of where they were found that acts to build up a picture of events that took place.
Richard gave us a history of the project's discoveries so far and plans for the future and other works scheduled to take place.